English below
Soutenez l'Association Petits Princes en achetant 5 Euros, 20 kilomètres en VTT.
Support the Association Petits Princes by buying 5 Euros, 20 kilometers in Mountain Bike.
Click on the following link:
Cliquez ici pour soutenir l'Association Petits Princes
Fin de la 4ème section
Synthèse depuis Carthagène (Colombie)
*
Durée: 282:44:56′
Distance parcourue: 6 047,5 km
Dénivelé +: 86 572 m
Vitesse moyenne: 21,4 km/h
*
Résultats course
*
Venez me rejoindre sur la 5ème section en cliquant sur le lien suivant: Come and join me on the 5th section by clicking on the following link:
Section 05: Incan Highlands (Cusco-La Paz) du 24 septembre au 01 octobre 2015
*
21 au 23-09-2015
Jours de récupération à Cusco
Place des Armes
*
Macchu Pichu
Le site de Macchu Pichu est une des merveilles du monde. On ne se lasse jamais de le contempler. Je suis allé jusqu'à la « Porte du Soleil » pour avoir une vue aérienne de ce site prestigieux. C'est une alternative aux monts Waynapichu et Macchu Pichu. Ce site reste un mystère pour les scientifiques. Le mont Macchu Pichu a l'apparence d'un visage humain regardant vers le ciel. Je suis passé à tous les endroits de cette belle cité Inca.
The site of Macchu Pichu is one of the wonders of the world. We are never tired of contemplating it. I went to » Sungate » for an aerial view of this prestigious site. This is an alternative to Macchu Pichu and Waynapichu Mountains. This site is a mystery for the  scientists. Macchu Pichu Mount has the appearance of a human face looking skyward. I visited all the places of this beautiful Inca city.
Les montagnes magnifiques, faites de roches ignées,  ont 250 millions d'années. Le sanctuaire de Macchu Pichu est situé quasiment à 2 500 m d'altitude. Le site Inca date de plus de 500 ans.
The magnificent mountains, made by igneous rock, are 250 million years. The sanctuary of Macchu Pichu is located almost 2500 meters above sea level. The Inca site is more than 500 years.
N'oubliez pas votre crème solaire et de vous badigeonner du shampoing « Head & Shoulders » (conseil des locaux) pour éviter de vous faire dévorer par les sandflies. Une vraie calamité qui résiste à l'altitude, pas comme les moustiques.
Do not forget your sunscreen and you brush shampoo « Head & Shoulders » (local advice) to avoid being bitten by the sand flies. A real pest  that resists the altitude, not like mosquitoes.
Pour le retour, j'ai pris le train avec toit en verre et animation péruvienne en prime car je n'avais pas assez de temps pour refaire le retour à pied. Je reviendrai au Pérou pour revisiter Lima, Nazca, Arequipa et Cusco car je n'ai pas eu le temps nécessaire, ainsi que les environs de Cusco riches en sites archéologiques très intéressants, et bien sûr l'incontournable Macchu Pichu.
For the return, I caught the train with glass roof and Peruvian show because I did not have enough time to come back by foot. I will come back to Peru to visit again Lima, Nazca, Arequipa and Cusco because I did not have enough time, and around Cusco rich in interesting archaeological sites and of course the famous Macchu Pichu.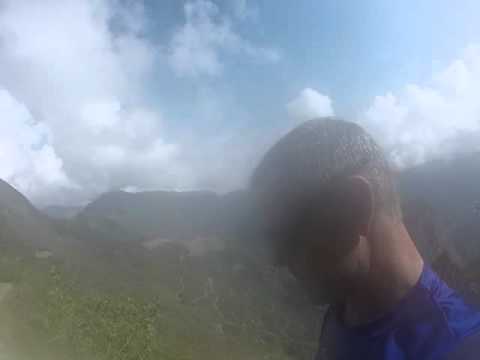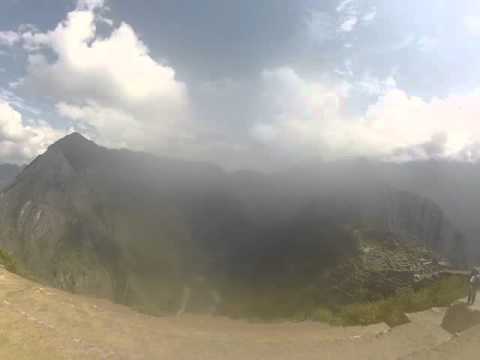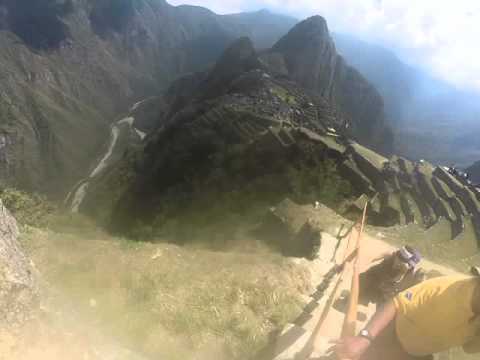 Cusco-Macchu Pichu
https://connect.garmin.com/modern/activity/908157862
Les prix pour aller visiter le Macchu Pichu sont exorbitants. Il faut compter quasiment  800 Euros pour le transport de Cusco, une nuit d'hôtel à Aguas Calientes et les repas ainsi que l'entrée au Macchu Pichu + option payante pour le mont Waynapichu ou le mont Macchu Pichu.
Prices to visit the Macchu Pichu are very expensive. It will cost you about 800 Euros for transportation, one night hotel at Aguas calientesl, meals and entrance to Machu Picchu + option to climb Waynapichu Mount or Mount Machu Pichu.
Le transport se fait par taxi entre Cusco et la gare de Poroy (ville proche de Cusco).
Mais il y a d'autres options moins coûteuses : Prendre un taxi « collectivo », minibus public qui m'a coûté 10 soles (3,5 €), ente Cusco et Allantaytambo et profitez-en d'être dans cette charmante ville pour aller visiter son site archéologique.
Catch a taxi from Cusco to Poroy train station (town near Cusco).
But there are other cheaper options: Take a taxi « collectivo » ,public minibus that cost me 10 soles (€ 3.5), between Cusco and Allantaytambo ,enjoy this charming city to visit its archaeological site.
Ensuite prendre un autre collectivo 3 soles (1 €) pour aller à Piscacucho au km 82 départ du célèbre trail Inca. Enfin, marcher le long de la voie ferrée pendant 31 km jusqu'à la ville d'Aguas Calientes. Je l'ai parcouru en 05h20 dont 35 mn d'arrêt pour prendre des photos. Il n'y a pas d'autres moyens de le faire à pied, en VTT (pour des confirmés) ou en train car il n'y a pas de route qui relie la ville d'Agua Calientes.
Then take another collectivo 3 soles (€ 1) to go to Piscacucho at 82 km where starts the famous Inca trail. Finally, walk along the rail track for 31 km to the town of Aguas Calientes. I walked in 5:20' with 35 minutes stop to take pictures. There is no other way to do it by foot, by mountain bike (for experienced riders) or by train as there is no road that connects the town of Agua Calientes.
 C'est très intéressant de le faire à pied car les paysages sont splendides avec les montagnes et la rivière Vilcanota, ainsi que les sites archéologiques qui arborent la voie ferrée. Vous démarrez à 2 600 m d'altitude dans un climat aride (cactus) et vous terminez dans la forêt tropicale à 2 000 m d'altitude.
Il faut être prudent avec le passage des trains car à certains endroits il n'y a pas assez d'espace entre vous et le train, surtout dans les tunnels et le passage des cours d'eau.
Les trains ne sont pas rapides (environ 40 à 50 km/h) et sont bruyants.
It's very interesting to do it by foot because the scenery is beautiful with the mountains and the river as well as archaeological sites archaeological sites that are along the railroad. You start at 2600 m in elevation in an arid climate (cactus) and you finish in the rainforest at 2000 m in elevation.
We must be careful with the passage of trains because in some places there is not enough space between you and the train especially in the tunnels and passage of rivers.
The trains are not fast (about 40 to 50 km/h) and are noisy.
Comme je suis parti un peu tard de Cusco, j'ai terminé la dernière heure dans le noir mais cela ne me dérange pas car j'aime bien marcher la nuit. J'avais ma lampe frontale avec moi. J'ai rencontré quelques locaux sur ma route.
As I left a little bit later Cusco , I finished the last hour in the dark but that does not bother me because I like walking at night . I had my headlamp . I met some local people on my way .
 Merci à Grant (Canada) qui m'a fait profiter d'une chambre luxueuse à l'hôtel El Mapi.
Thank you to Grant (Canada) that made me enjoy a luxurious room at El Mapi hotel.
*
Garage de 3
Agence Renault
Saïd CADHI
120, Rue De Troyes
77 390 Guignes
http://www.renault.fr/concession/garage_de_3
*
20-09-2015
Etape/Stage 059: Limatambo-Cusco
https://connect.garmin.com/modern/activity/904743652
Durée: 4:08:13′
Distance parcourue: 77 km
Dénivelé +: 1 403 m
Vitesse moyenne: 18,5 km/h
*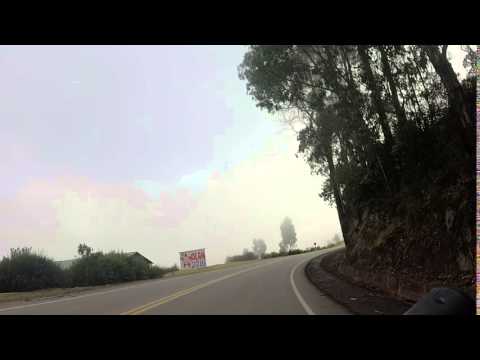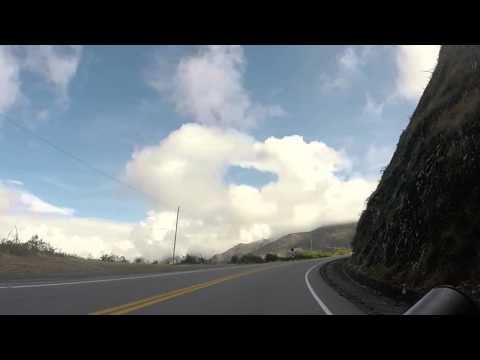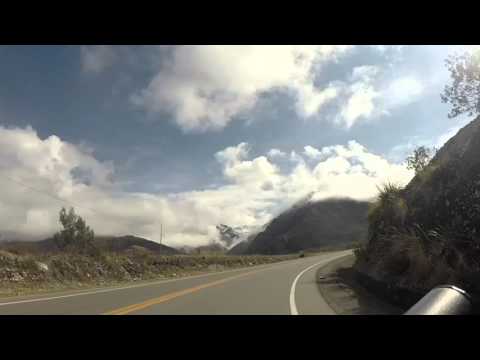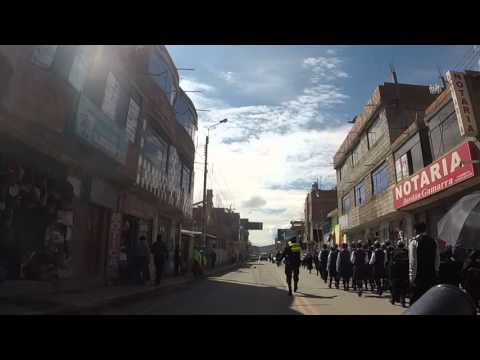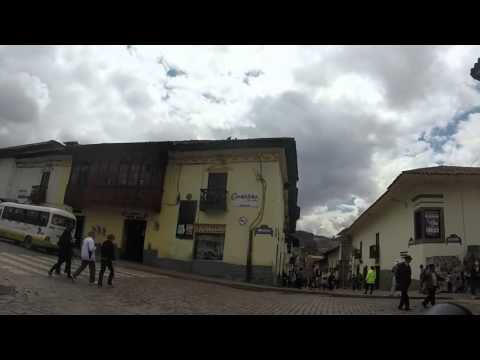 *
GRAND GARAGE FERAY
Concession Renault de Corbeil
46, Avenue du 8 Mai 1945
91 100 Corbeil Essonnes
SOVEA
Concession Renault de Chennevières
96, Route De La libération
94 430 Chennevières Sur Marne
GIRARDIN
Concession Renault de Champigny
118, Avenue Roger Salengro
94 500 Champigny Sur Marne
*
19-09-2015
Etape/Stage 058: Abancay-Limatambo
https://connect.garmin.com/modern/activity/904743341
Durée: 6:19:23′
Distance parcourue: 116,5 km
Dénivelé +: 2 491 m
Vitesse moyenne: 18,5 km/h
*
Après avoir passé une bonne nuit à l'hôtel, je quitte la ville d'Abancay pour commencer à monter, dès le départ, un col de quasiment 40 km en 3 heures.. Je passe de 2 300 m à 3 800 m d'altitude. A 3 800 m, il fait 6°c. Au sommet, j'aperçois le pic enneigé d'une  montagne qui doit se situer au-dessus des 5 000 m d'altitude.
After a good night at the hotel, I leave the city of Abancay to ride from the beginning, a pass of almost 40 km. I ride three hours from 2300 m to 3800 m elevation. At 3800 m, it is 6 ° c. At the top, I can see the snowy peak of a mountain that must be above 5000 m elevation.
Les chiens posent un vrai problème, ils n'arrêtent pas de nous courser et certains ont vraiment envie de mordre. Pendant la montée, Chris (Canada) a été mordu par un chien féroce qui l'a fait chuter. Sa jambe gauche a été blessée par la morsure et la chute.
Dogs pose a real problem, they do not stop to chase us and they really want to bite. During the climb, Chris (Canada) was bitten by a fierce dog that made him fallen. His left leg was injured by the bite and fall.
Dans la descente, de 60 km de long, il fait froid et sur certaines parties, j'ai même de la pluie.
Encore, une fois de plus, les paysages sont splendides. La route est passée à côté d'une faille géologique qui a donné un paysage spectaculaire.
In the descent of 60 km long, it's cold and on some parts, it is raining.
Once again, the scenery is beautiful. The road passed near a geological flaw which gave a spectacular landscape.
 J'ai terminé sur une côte de 20 km. Le camp est magnifique  car il est situé sur le site archéologique  de Tarawasi. Le monument est d'origine Inca et les conquistadors ont construit d'autres bâtiments sur ce site. C'est dommage qu'ils n'aient pas respecté cette ruine.
I finished on a climb of 20 km. The camp is beautiful because it is located on the archaeological site of Tarawasi. The monument is Incan origin and the Conquistadors built other buildings on this site. It's a shame that they have not respected this ruin.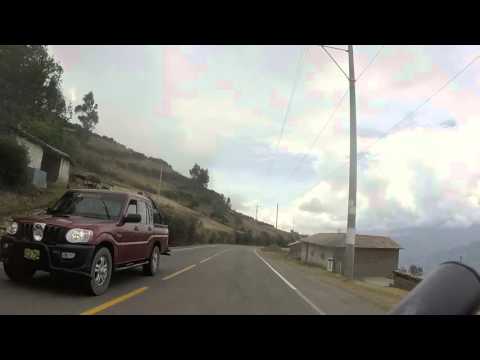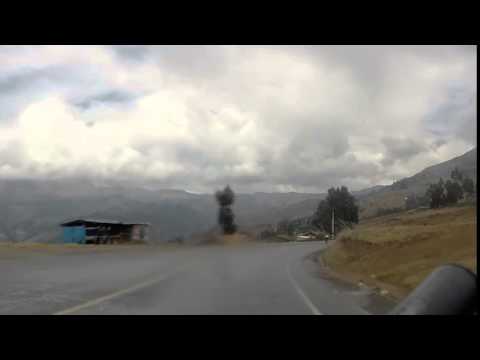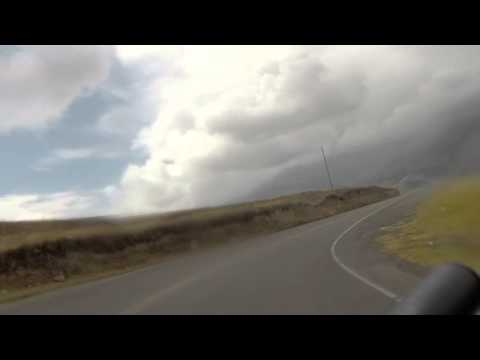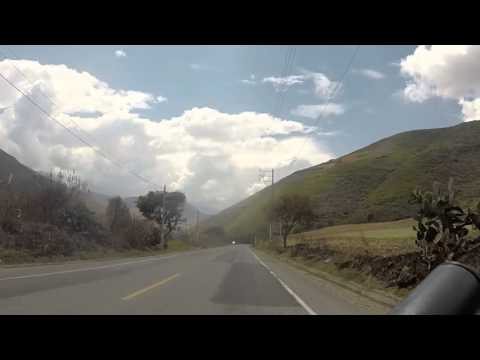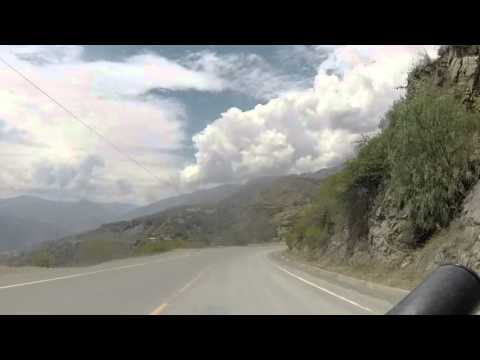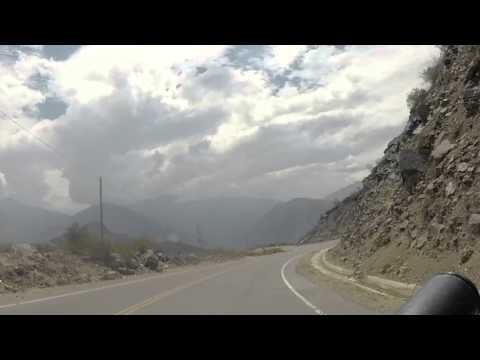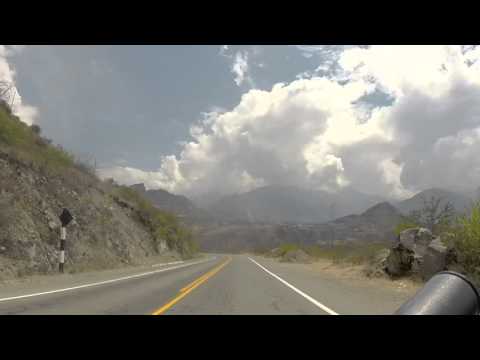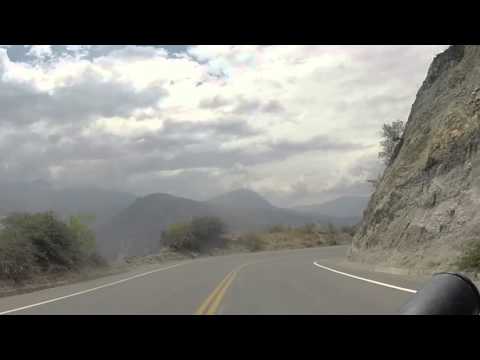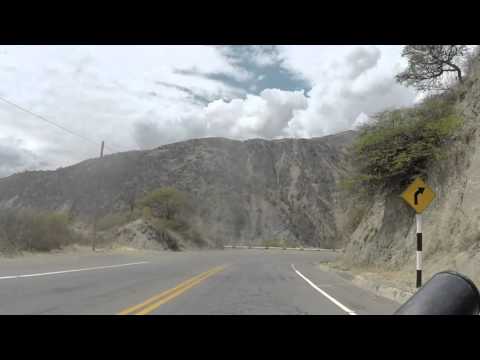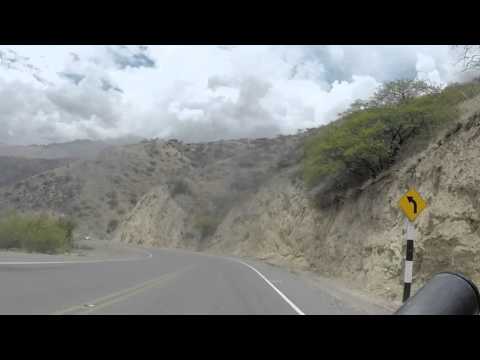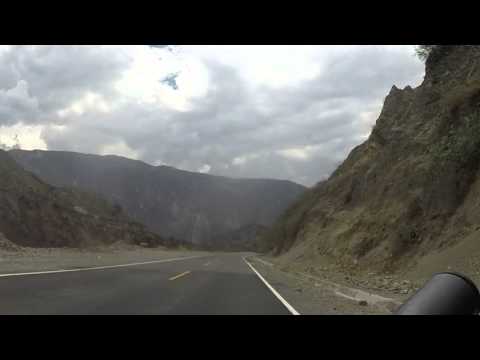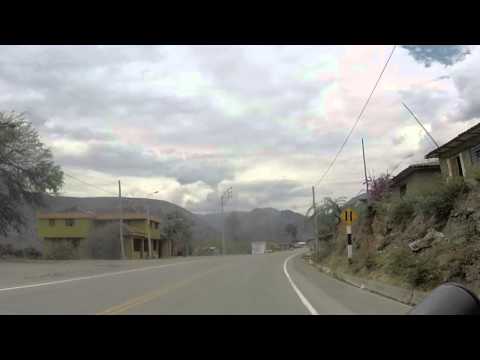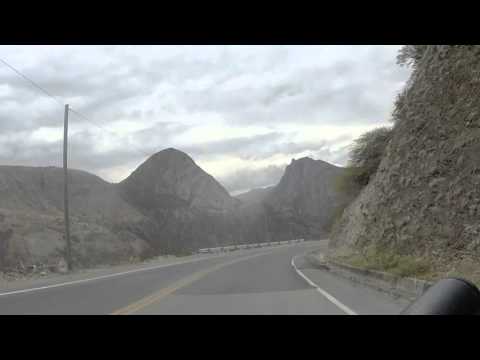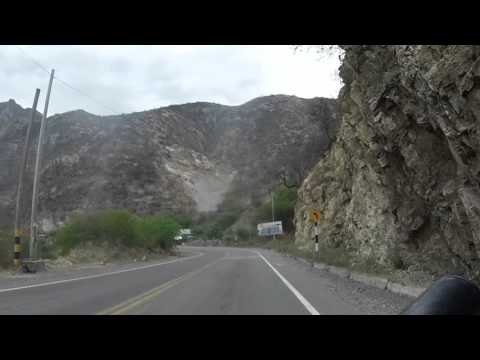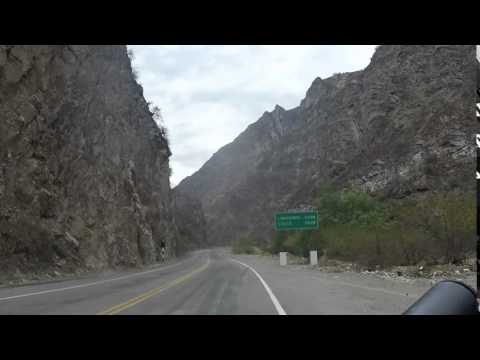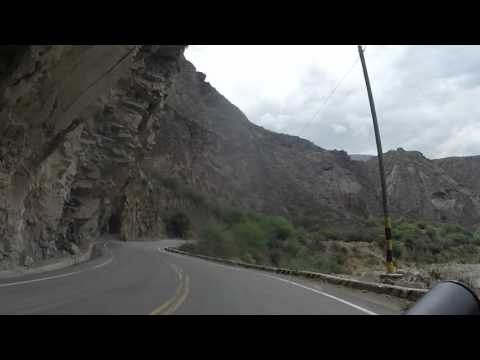 *
*
18-09-2015
Etape/Stage 057: Cortaruse-Abancay
https://connect.garmin.com/modern/activity/904742467
Durée: 4:22:57′
Distance parcourue: 142 km
Dénivelé +: 1 032 m
Vitesse moyenne: 32,3 km/h
*
Ce matin, il fait 2,5°c. Ce sera la descente la plus longue de ma vie : 128 km ! je passe de 3 200 m à 1 800 m. Ce qui fait une pente de 1% en moyenne. Dans la série des records, 80 km en moins de 2 heures et 100 km en moins de 2h35. Si j'avais mon vélo de course, j'aurais encore fait mieux car je suis limité avec le développement de la transmission de mon VTT.
Cette gigantesque descente suit un fabuleux canyon.
This morning, it is 2.5 °c. This will be the longest downhill of my life: 128 km! I ride from 3200 m to 1800 m. Making a slope of 1% on average. In the series of records, 80 km in less than 2 hours and 100 km in less than 2:35. If I had my racing bike, I would have done better because I cannot push with the ratio of the transmission of my mountain bike.
This gigantic downhill follows a fabulous canyon.
Dans un village, un chien très agressif m'a poursuivi et a failli me faire tomber car il a donné un coup  de patte ou de mâchoires sur la roue arrière de mon VTT.
In a village, a very aggressive dog chased me and almost made me fall because it gave a kick of paw or jaws on the rear wheel of my mountain bike.
 J'ai terminé sur 14 km de montée pour arriver dans la ville de Abancay situé à 2 300 m d'altitude.
I have completed 14 km climb to arrive in the city of Abancay located at 2300 m altitude.
*
*
17-09-2015
Etape/Stage 056: Lake Camp-Cortaruse
https://connect.garmin.com/modern/activity/904742467
Durée: 4:56:28′
Distance parcourue: 112 km
Dénivelé +: 1 072 m
Vitesse moyenne: 22,5 km/h
*
A 05h30, il fait -5°c ! Pendant  quasiment 90 km, j'oscille sur un plateau montagneux entre 4 000 m et 4 300 m. Nouveau record personnel de vélo : 90 km à plus de 4 000 m d'altitude.
At 5:30, it is -5 ° c! For almost 90 km, I oscillate on a mountain plateau between 4000 m and 4300 m. New bike personal record: 90 km to over 4000 m altitude.
Je m'arrête pour prendre en photo le paysage et vois un péruvien d'un certain âge qui se rapproche de moi et me fait comprendre qu'il est Quechua. Il chiquait des feuilles de coca. Il est très sympathique et essaie de comprendre pour quelle raison je suis ici. Avec mon Espagnol très basique, nous avons pu nous comprendre.
I stop to take pictures of the landscape and see a Peruvian old man that approaches me and made me understand that he is Quechua. He is chewing coca leaves. He is very friendly and trying to understand why I'm here. With my very basic Spanish, we could understand each other's.
La feuille de coca n'est pas dangereuse pour la santé. Bien sûr, elle est utilisée pour préparer des drogues comme la cocaïne mais elle est mélangée avec d'autres substances toxiques.
The coca leaf is not hazardous to health. Of course, it is used to prepare drugs like cocaine but it is mixed with other toxic substances.
J'ai essayé une fois de chiquer la feuille de coca mais ça n'a quasiment pas de goût. Elle contient  beaucoup de calcium, phosphore, magnésium et fer, et permet de résister à l'effort et l'altitude. De nombreux participants ont le mal de l'altitude. Je résiste assez bien à l'altitude et par conséquent je n'ai pas besoin de prendre des médicaments ou de chiquer de la feuille de coca. Il y a 10 ans, j'ai monté le Kilimanjaro dont le sommet est à quasiment 6 000 m d'altitude.Je n'ai pas souffert de l'altitude, seulement déranger par la tempête de neige.
I once tried to chew the coca leaf but it has no taste. It contains a lot of calcium, phosphorus, magnesium and iron, and can help to be resistant to the effort and high altitude. Many participants have the altitude sickness. I fairly resistant to altitude and therefore I do not need to take drugs or chewing the coca leaf. It was 10 years ago, I climbed  Kilimanjaro whose summit is at almost 6000 m elevation. I have not suffered of the high altitude, disturbed only by the snowstorm.
Après le passage de ce long et haut plateau, je découvre un merveilleux canyon de 152 km de descente ! J'en descendrai 24 km et le reste pour demain.
After riding this long and high plateau, I discovered a wonderful canyon of 152 km downhill! I will ride 24 km and the rest for tomorrow.
Nous camperons sur le stade municipal du village de Cortaruse.
We willcamp on the municipal stadium of the village of Cortaruse.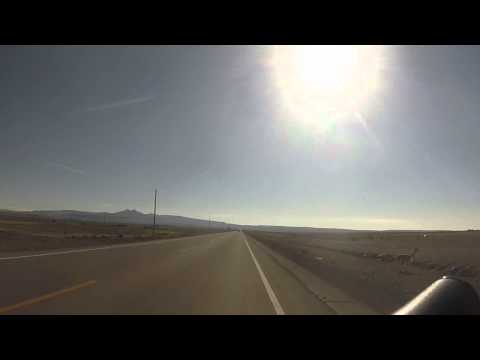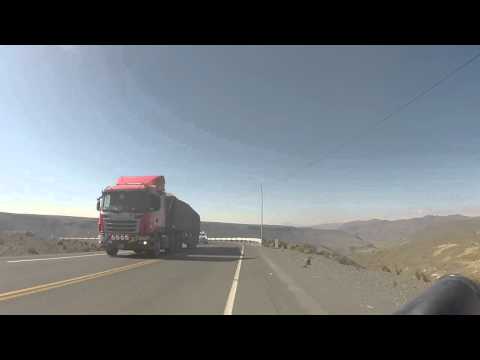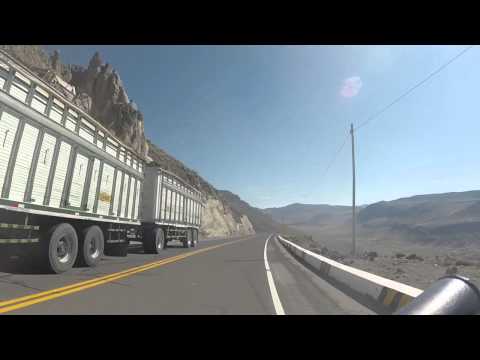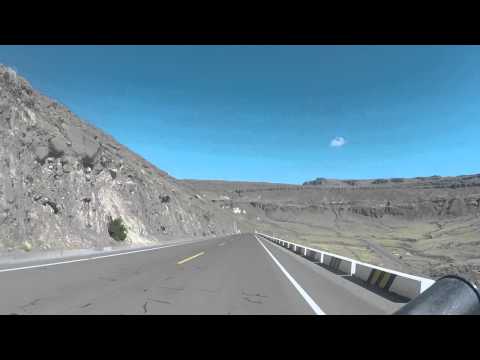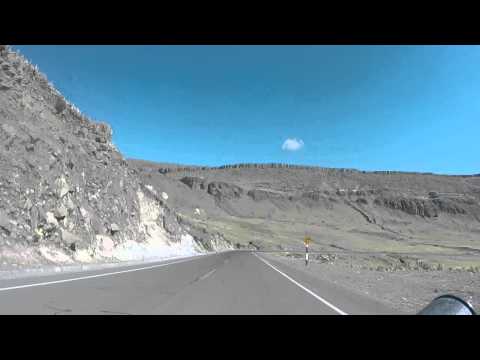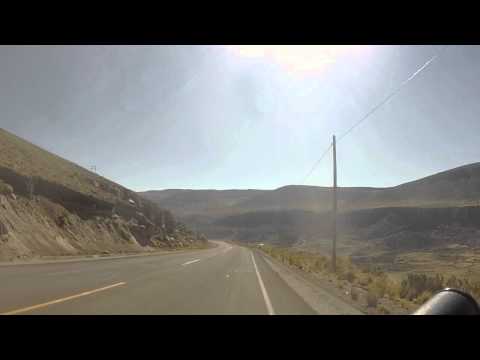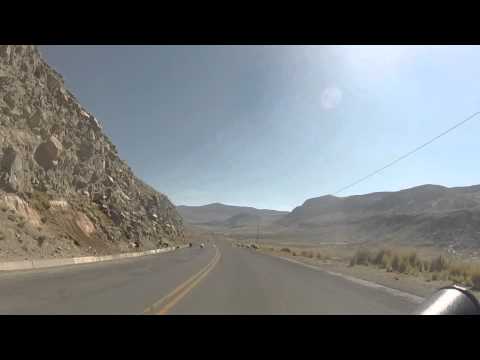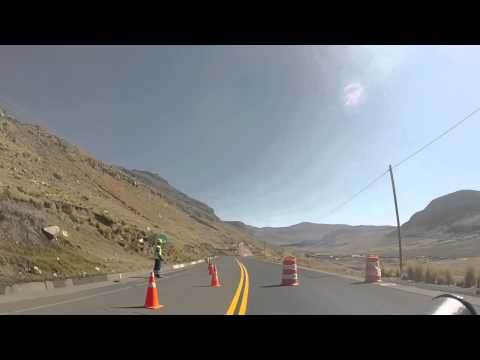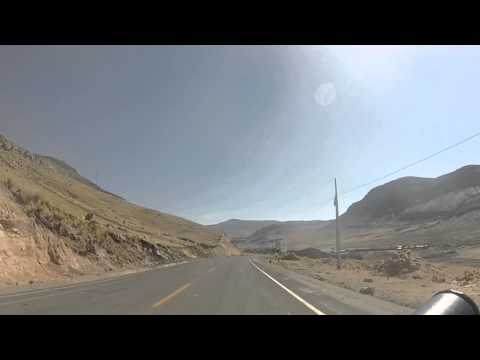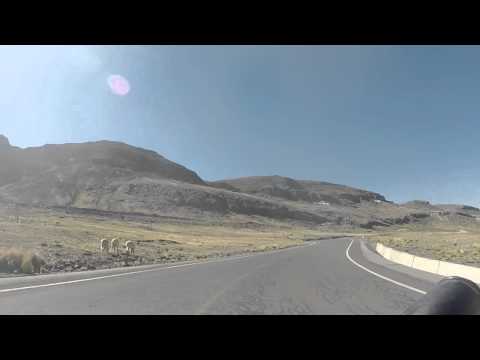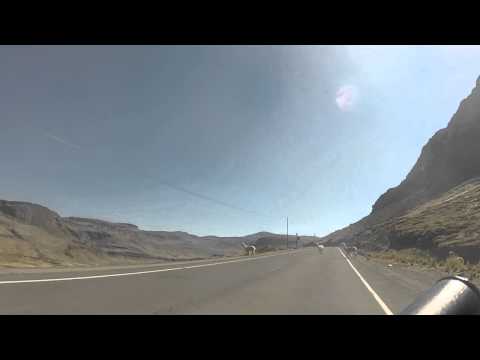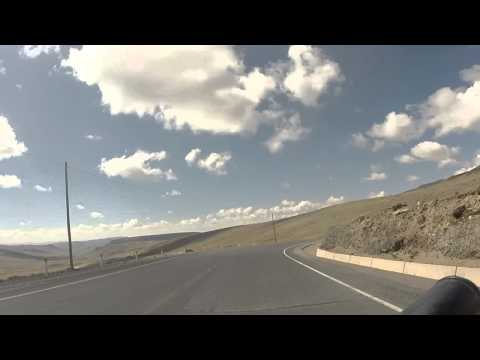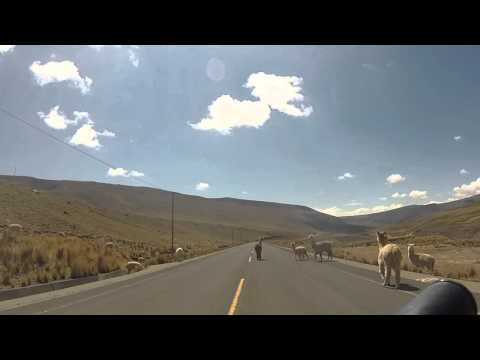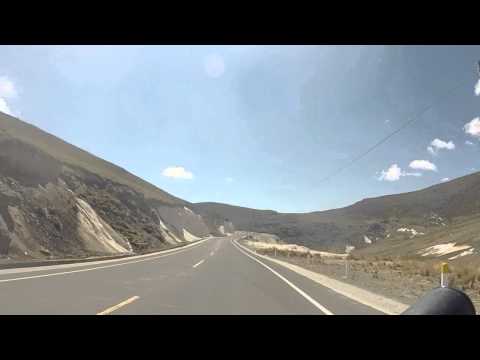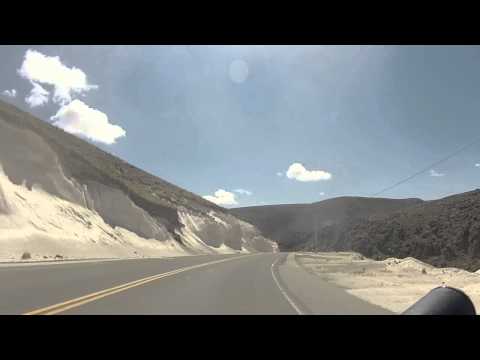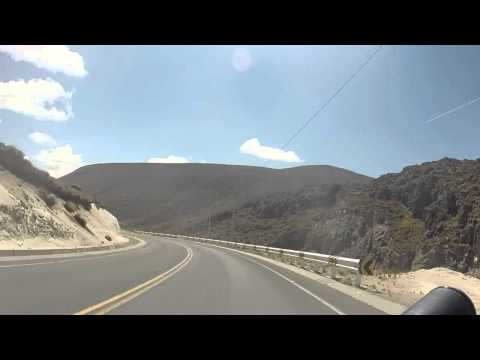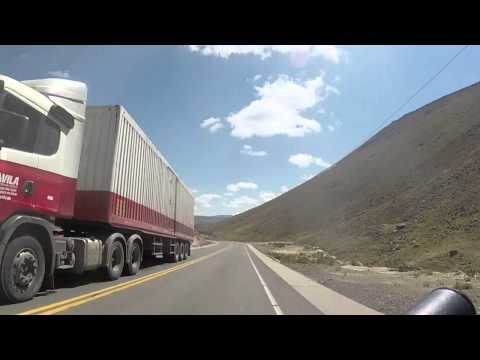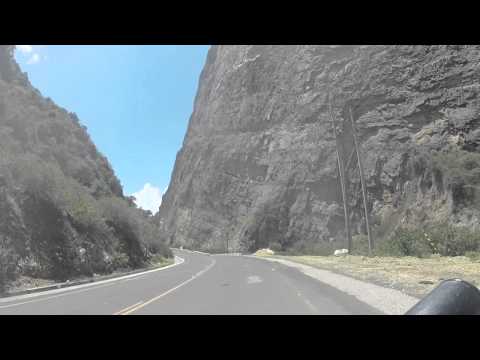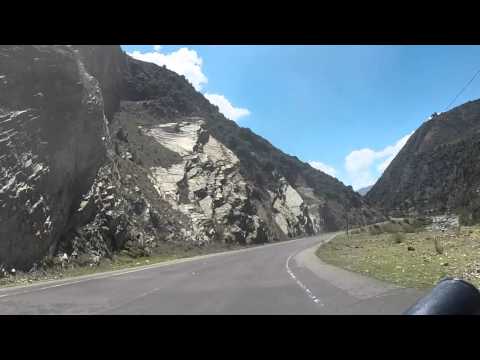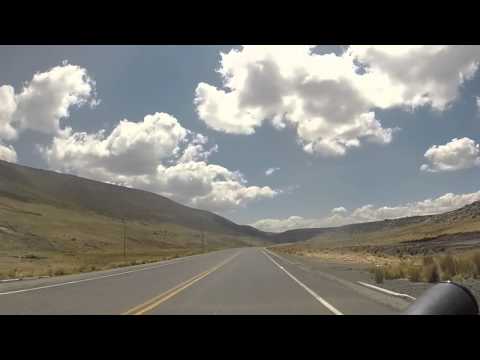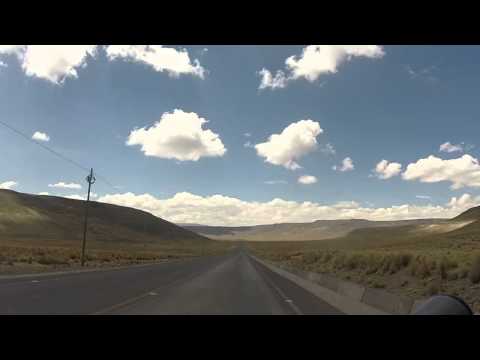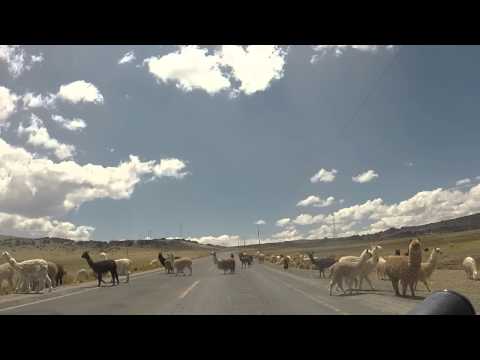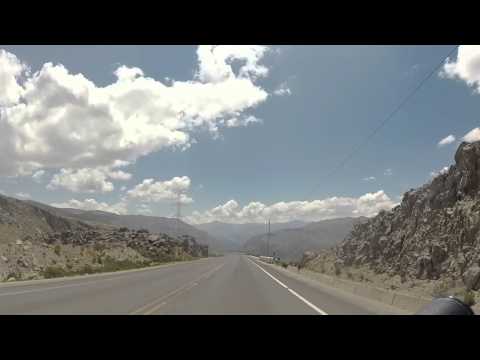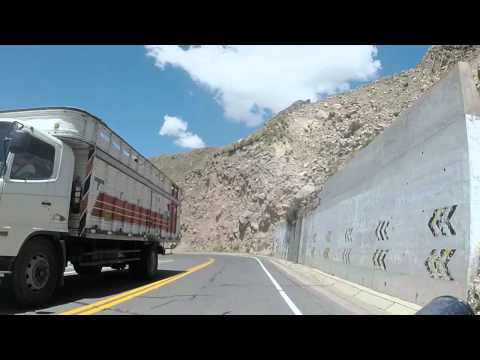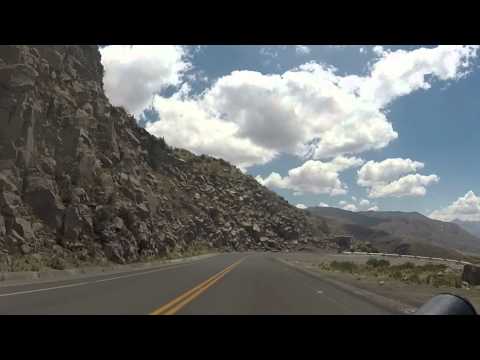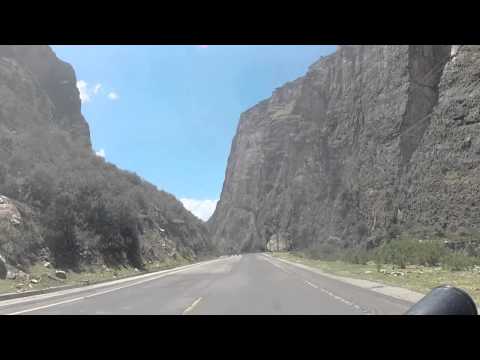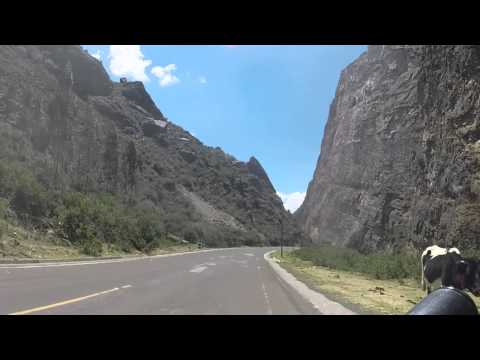 *
*
16-09-2015
Etape/Stage 055: Puquio-Lake camp
https://connect.garmin.com/modern/activity/904742052
Durée: 5:04:23′
Distance parcourue: 56 km
Dénivelé +: 1 389 m
Vitesse moyenne: 13,4 km/h
*
Je quitte l'hôtel assez tard vers 09h45 car l'étape est courte (56km). Je roule avec Jacqueline, Annegrete, Grant et Eriberto. Nous prenons notre temps pour grimper les 1 437 m de dénivelé. Nous nous arrêtons souvent pour prendre des photos car les paysages en valent vraiment la peine.
I leave the hotel quite late around 9:45 because the stage is short (56km). I ride with Jacqueline, Annegrete, Grant and Eriberto. We take our time to climb the 1437 m gain elevation. We often stop to take pictures because the landscapes are really worth.
Même si l'étape est courte, nous passons de 3 000 m à quasiment 4 300 m d'altitude.
Even if the stage is short, we ride from 3000 m to 4300 m elevation.
Aujourd'hui, il était prévu une course contre la montre , qui a été annulée. Idem pour hier qui était un jour de course de camp à camp. 2 jours avant un coureur a perdu connaissance à l'arrivée car il a poussé au-dessus de ses limites sur cette longue montée et la haute altitude. D'autres participants souffrent de l'altitude et du froid, par conséquent, les organisateurs ménagent les participants.
Today, it was expected a time trial race, which was canceled. Same as yesterday that was a race day camp to camp. Two days before a rider lost consciousness on arrival as he pushed over its limits on the long climb and high altitude. A lot of participants are suffering because of the altitude and cold, thus the TDA staff take care about the participants.
Le camp est situé au bord d'un lac à 4250 m. Le décor est splendide. Le soir, la température a vite chuté dès que le soleil s'est couché.Je me suis levé en pleine nuit pour admirer ce beau ciel étoilé non pollué par la lumière artificielle. A 4 200 m, je vois plus d'étoiles et surtout la voie lactée est plus précise.
The camp is located near a lake at 4250 m. The scenery is splendid. At night, the temperature dropped quickly once the sun has set.I got up at night to admire the beautiful starry sky unpolluted by artificial light. At 4200 m, I see more stars and especially the Milky Way is more accurate.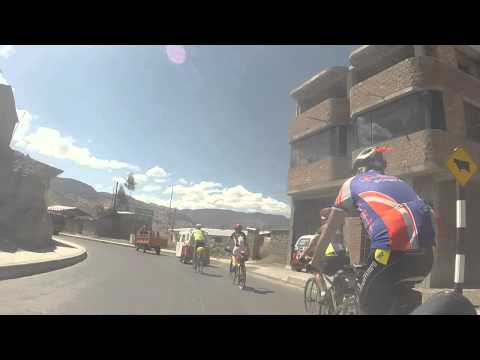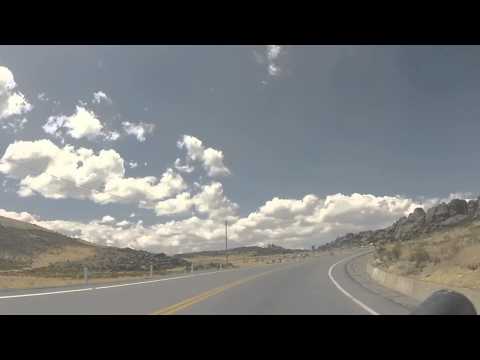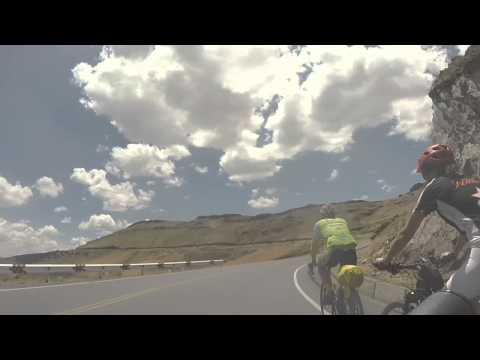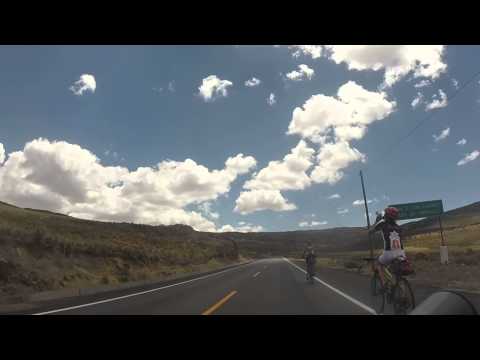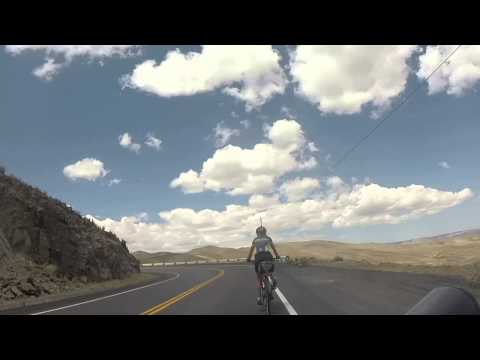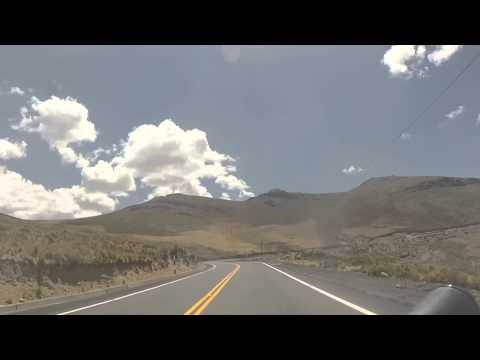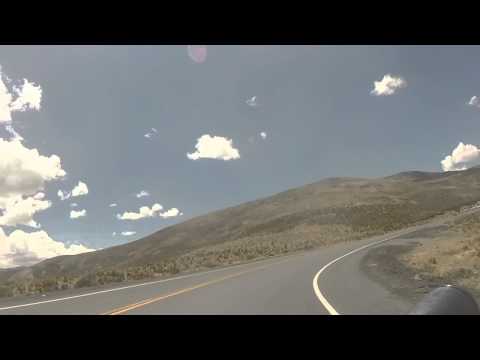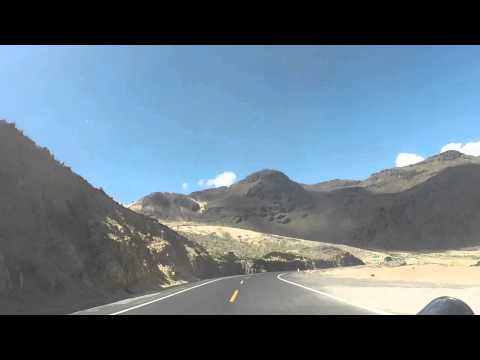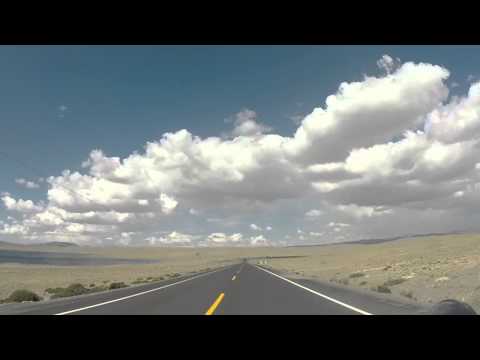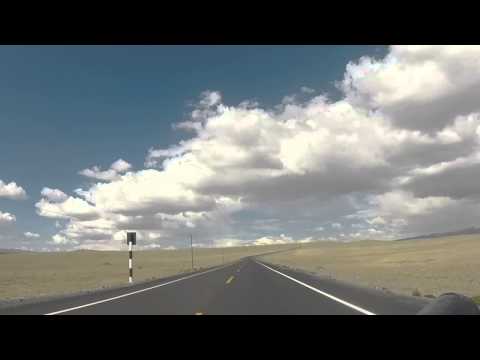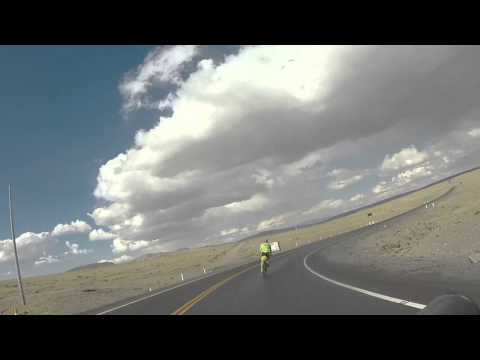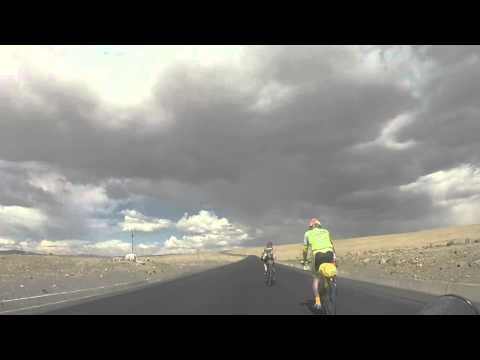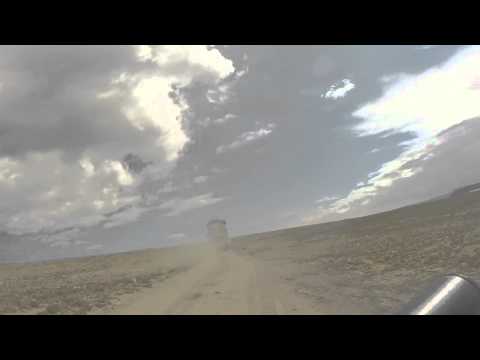 *
Agence DSF Automobiles
Filipe DA SILVA
39, Avenue Winston Churchil
94 370 Sucy En Brie
http://www.renault.fr/concession/garage_da_silva_filipe
*
15-09-2015
Etape/Stage 054: Pampa Galeras-Puquio
https://connect.garmin.com/modern/activity/899674004
Durée: 4:12:28′
Distance parcourue: 88,5 km
Dénivelé +: 1 253 m
Vitesse moyenne: 14,6 km/h
*
Toute la nuit, il y a eu un vent fort qui chahutait ma tente. Le camp est situé à 3 500 m d'altitude.
All night there was a strong wind that heckling my tent. The camp is located 3500 m in elevation.
 Ce matin, il fait 6°c accompagné d'un fort vent, mais il fait sec.
This morning it is 6 ° C and very windy, but it is dry.
 Les premiers 20 km ne m'étaient pas inconnus puisque je les avais parcourus par erreur la veille. J'ai pu revoir des vigognes.
The first 20 km were not unknown to me since I had traveled by mistake yesterday. I could  see vicunas .
 J'ai atteint le sommet de 4 200 m d'altitude, un nouveau record personnel d'altitude à vélo.
I reached the summit of 4200 meters, a new personal altitude record of cycling .
Ensuite, j'ai profité d'une descente de 25 km qui serpentait dans un paysage fabuleux.
C'est le Pérou que j'imaginais avec les locaux habillés d'un certain style comme leur chapeau.
Cette magnifique descente est dangereuse, par ses virages très serrés, des cailloux et des blocs de pierre parsemaient la route sans compter des ânes sauvages et un lama qui ont traversé la route dangereusement.
Then I enjoyed a 25 km descent snaking in a fabulous landscape.
This is what I imagined Peru with local dressed in a style like their hats.
This magnificent descent is dangerous because of the very tight turns , rocks and boulders dotted the road without counting wild donkeys and a llama who crossed the road dangerously .
Cette nuit, je dormirai à l'hôtel situé dans la charmante ville de Puquio
Tonight, I will sleep at the hotel located in the lovely town of Puquio .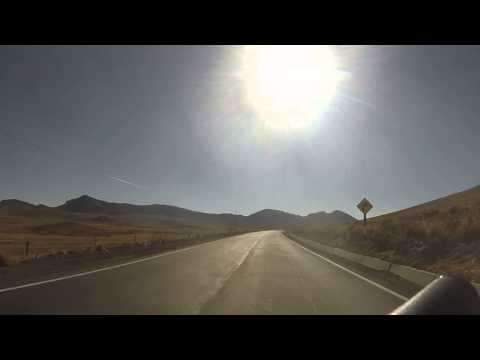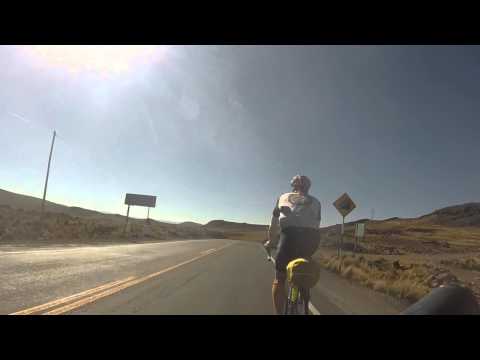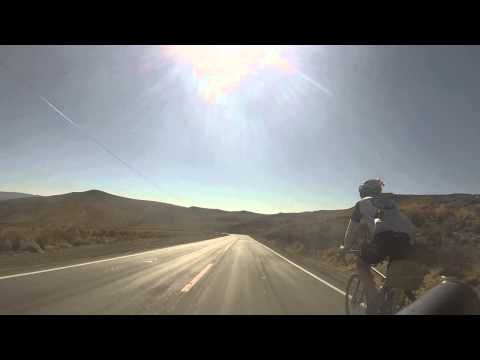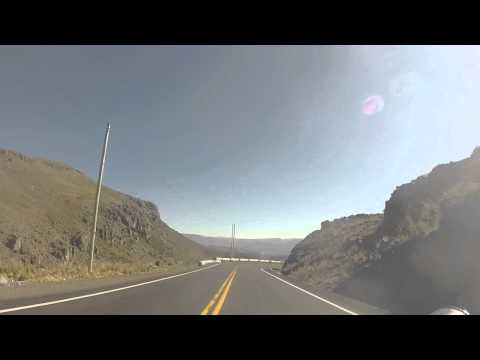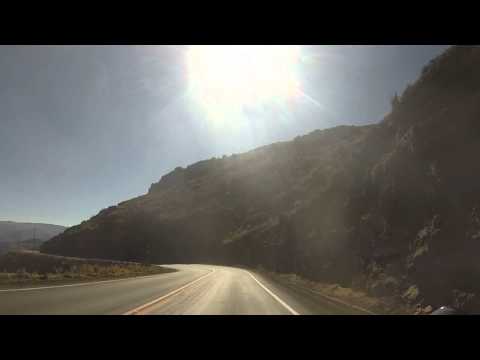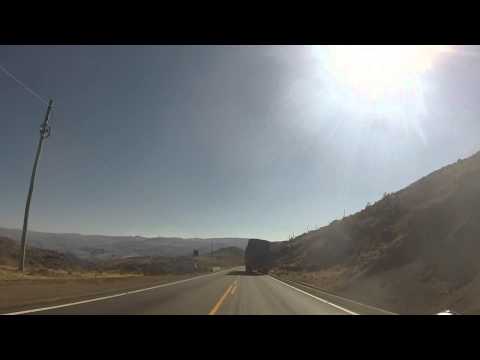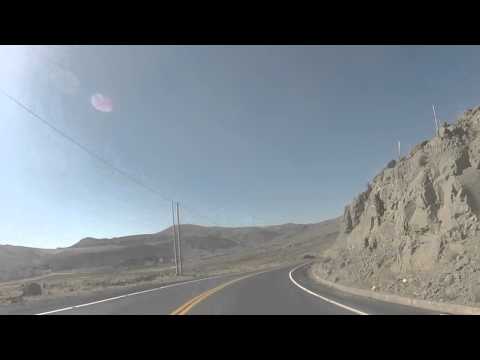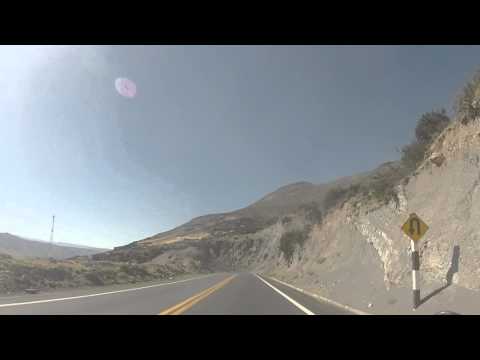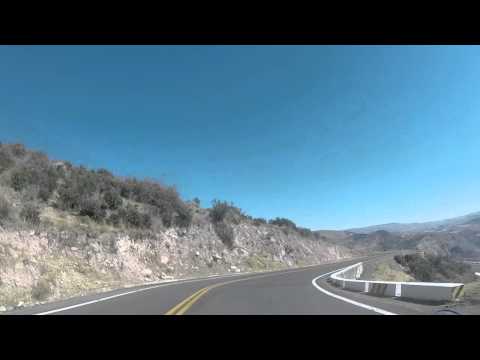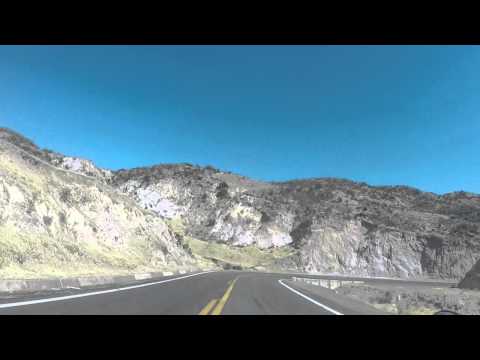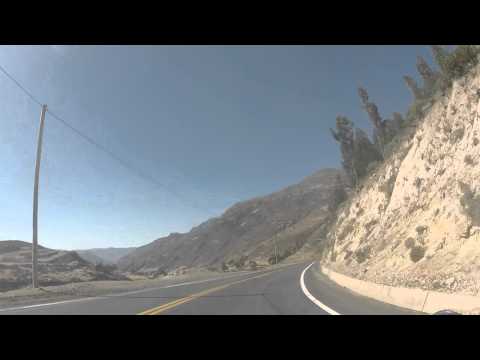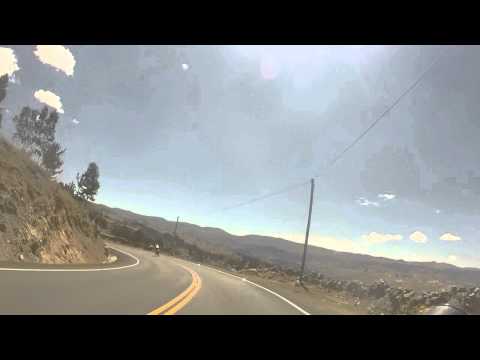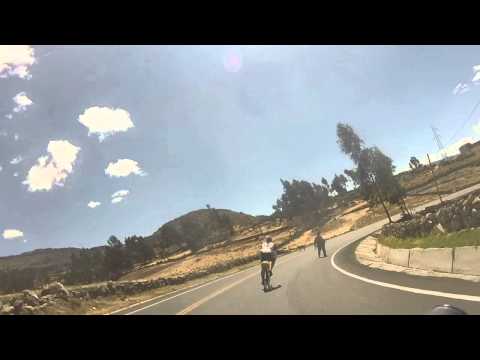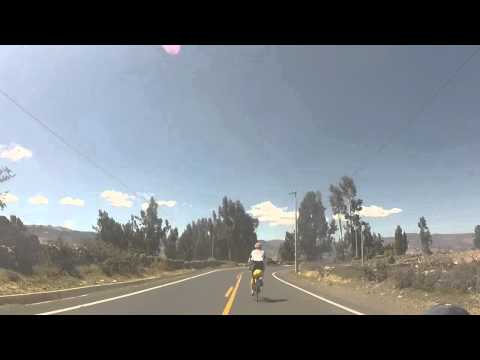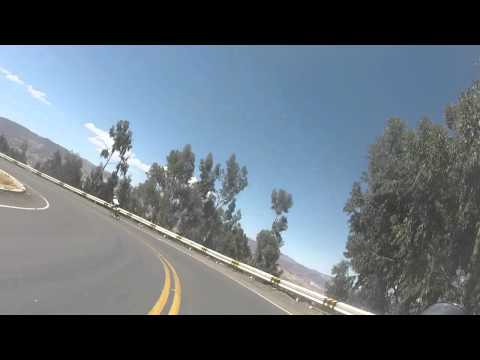 Puquio vu du toit de l'hôtel
Soirée festive à Puquio
*
Agence Frebot
Eric FREBOT
06, Bis Rue Parmentier
94 450 Limeil Brévannes
http://www.renault.fr/concession/garage_frebot_dumas
*
14-09-2015
Etape/Stage 053: Nazca-Pampa Galeras
https://connect.garmin.com/modern/activity/899673831
Durée: 6:10:40′
Distance parcourue: 90 km
Dénivelé +: 3 256 m
Vitesse moyenne: 14,6 km/h
Retour camp
https://connect.garmin.com/modern/activity/899673921
Durée: 0:48:49′
Distance parcourue: 21 km
Dénivelé +: 93 m
Vitesse moyenne: 24 km/h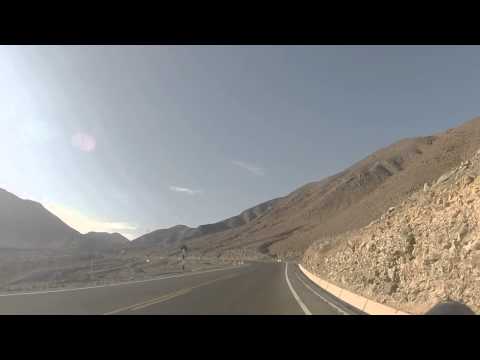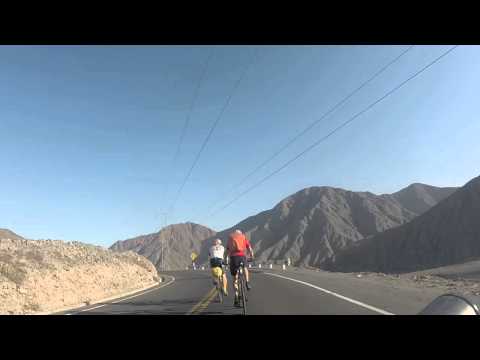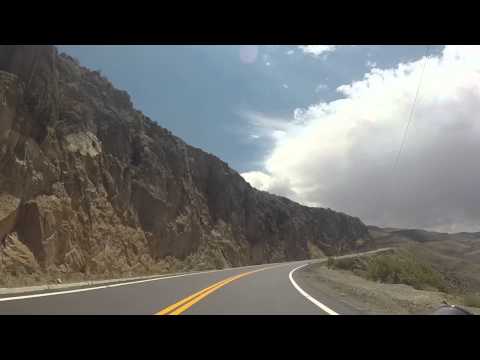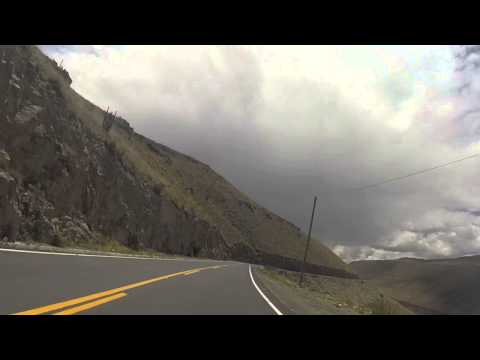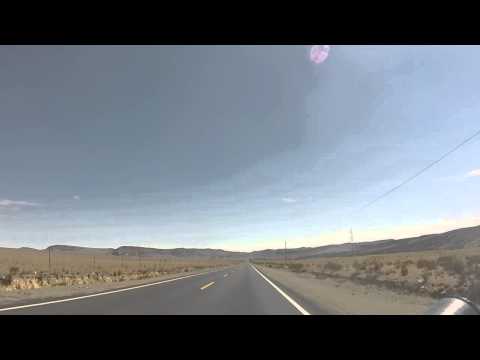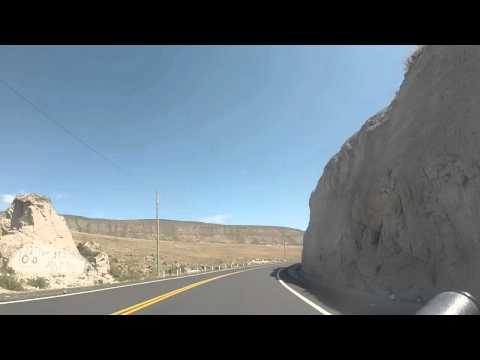 *
Agence Frebot
Eric FREBOT
06, Bis Rue Parmentier
94 450 Limeil Brévannes
http://www.renault.fr/concession/garage_frebot_dumas
*
13-09-2015
Jour de récupération à Nazca
Je me suis bien reposé pour assurer les 7 prochains jours composés de fort dénivellé, d'altitude et de froid.
I am well rested to ride the next 7 days composed of strong elevation gain , altitude and cold.
Image ci-dessous: menu de la semaine!
Image below: menu of the week!
Hôtel Oasis
*
Agence SRAC
Pascal DUMOULIN
ZAC du Trou Grillon
91 280 Saint Pierre du Perray
*
12-09-2015
Etape/Stage 052: Ica-Nazca
https://connect.garmin.com/modern/activity/897547006
Durée: 4:54:17′
Distance parcourue: 124 km
Dénivelé +: 1 286 m
Vitesse moyenne: 25,3 km/h
*
Cette Journée a été très riche. Nous partons, Jacqueline (Afrique du Sud), Annegrete (Danmark), Eriberto (Italie) et Grant (Canada) et moi-même, avec le brouillard et le froid qui disparaîtront après une heure de vélo. This day was very rich. We leave, Jacqueline (South Africa), Annegrete (Danmark) Eriberto (Italy) and Grant (Canada) and myself, with the fog and the cold which will disappear after an hour of cycling.  125 km avec une première partie dans un beau désert quasiment plat. Après, nous passons un col au décor somptueux. Ensuite, nous avons passé la rivière « Rio Grande » pour remonter  un autre col. Enfin, nous arrivons sur un immense plateau où se trouvent les célèbres et mystérieux géoglyphes de Nazca. Nous nous arrêtons au mirador pour apercevoir seulement 2 géoglyphes (Les mains et l'arbre). Nous reprenons la route. Nous sommes plus qu'à 25 kilomètres de la ville de Nazca. 125 km with a first section in a beautiful flat desert.  After we climb a pass with a beautiful landscape. Then we crossed the river « Rio Grande » to go up another pass. Finally, we ride on a huge plateau where the famous and mysterious Nazca Lines are located. We stop at the mirador for only seeing two geoglyphs. Back on the road, we have 25 kilometers to ride to the city of Nazca. Nous arrivons à l'hôtel, et nous réservons un tour en avion pour survoler les géoglyphes. We arrive at the hotel, and we reserve a tour by plane to fly over the geoglyphs. Je range rapidement mes affaires, lave mon VTT et dépose mes vêtements à la laverie pour être tranquille pour demain. I clean up quickly my stuff, wash my bike and give my clothes to the laundry to rest tomorrow. Nous partons en direction de l'aéroport, montons dans un Cessna 205 (6 places) puis en 5 minutes nous arrivons sur les 4 000 km² où se trouvent ces étranges géoglyphes composés d'animaux, d'êtres humains et de formes géométriques gigantesques. Les archéologues pensent que ces géoglyphes ont été dessinés pour des rites religieux.  Ce sont les Nazcas (peuple pré-inca) qui les ont élaborés. Ils ont résisté plus de 2 000 ans car la région est aride. We head to the airport, catch a Cessna 205 (6 places) and in 5 minutes we arrive on the 4000 km² where these strange geoglyphs are located and represent animals, humans and huge geometric shapes. Archaeologists believe that these geoglyphs were drawn for religious rites. These are the Nazcas ( pre-Inca people ) who developed them. They resisted over 2000 years because the region is arid.
Le site contient plus de 800 figures géométriques (lignes, spirales, ellipses, trapèzes et triangles),et 70 dessins (humains, végétaux et animaux).
The site contains more than 800 geometric shapes ( lines, spirals , ellipses, trapezoids and triangles) , and 70 drawings ( humans, plants and animals) .
 Vous verrez sur les photos: le chien, le colibri, l'orque, le condor, l'astronaute, le singe, héron, pélican, l'araignée et les mains.
You can see in the pictures : the dog, the hummingbird, the orca , the condor , the astronaut , the monkey ,heron, pelican, the spider and hands.
J'étais très satisfait de cette fabuleuse visite aérienne. Ca faisait longtemps que je voulais les voir. I was very satisfied with this fabulous aerial tour. It is a longtime that I wanted to see them. Le soir, nous avons fait quelques courses dans un petit supermarché pour préparer la semaine prochaine et ensuite nous avons dîné dans un restaurant péruvien, situé dans le centre-ville. La cuisine péruvienne est excellente. In the evening, we did some shopping in a small supermarket to prepare the next week and then we had dinner at a Peruvian restaurant located in the downtown. Peruvian cuisine is excellent.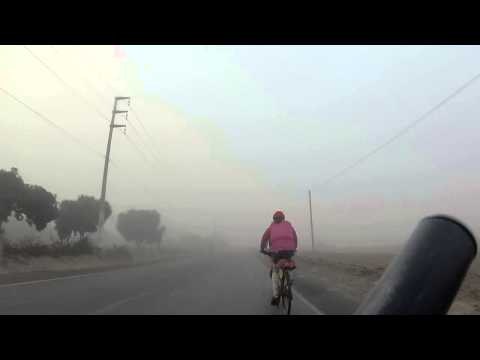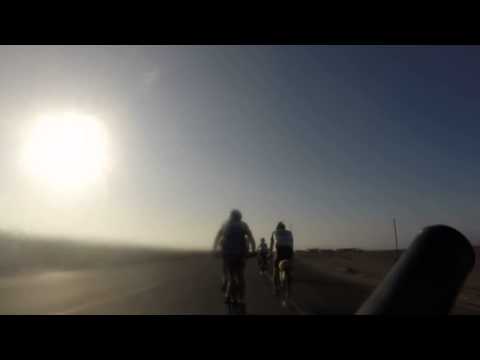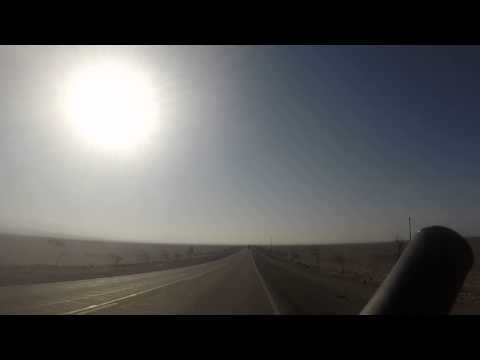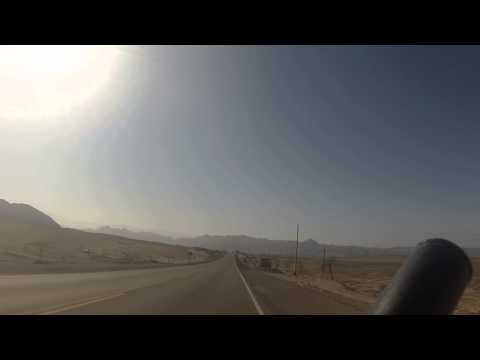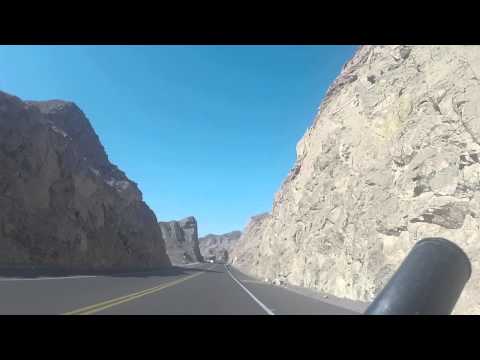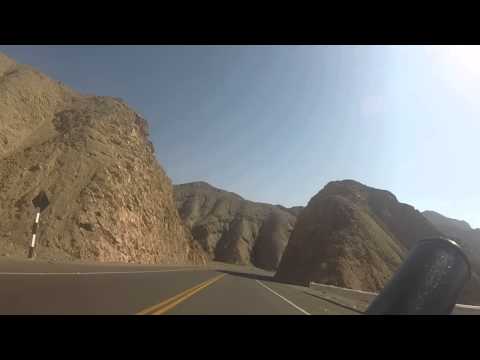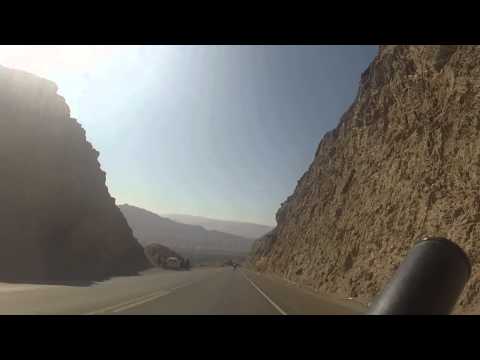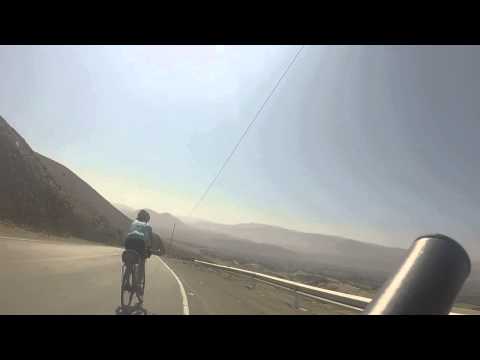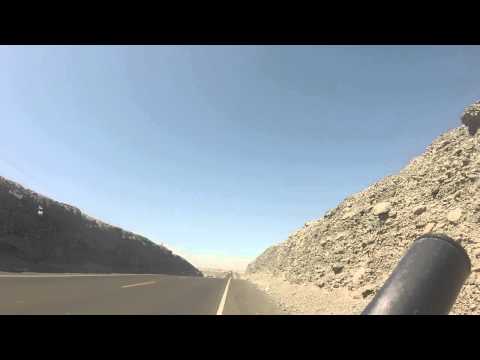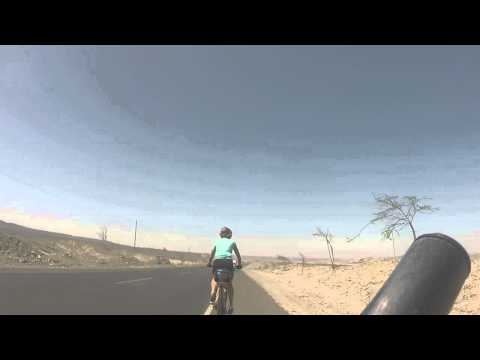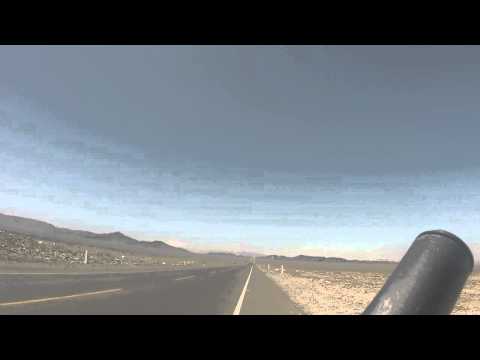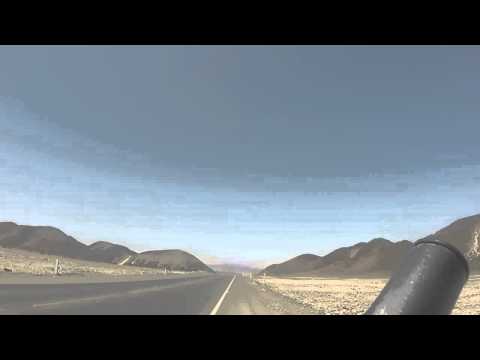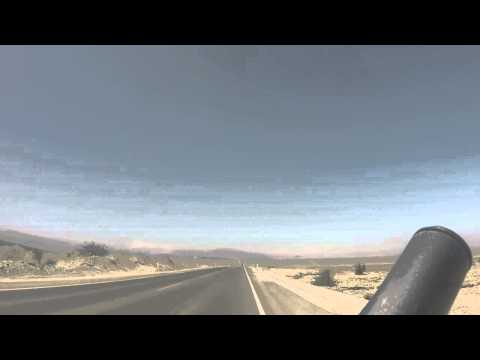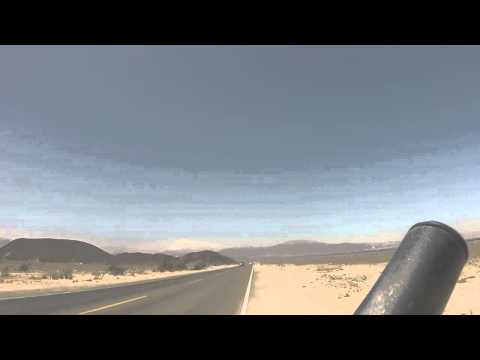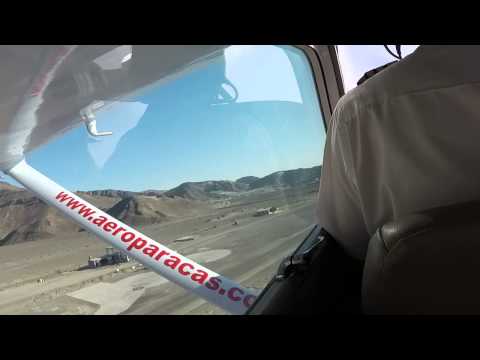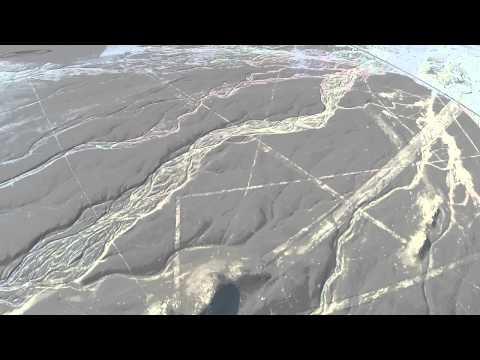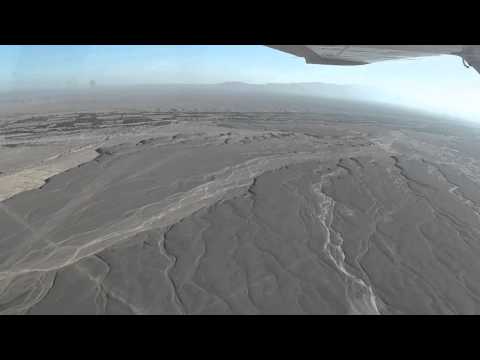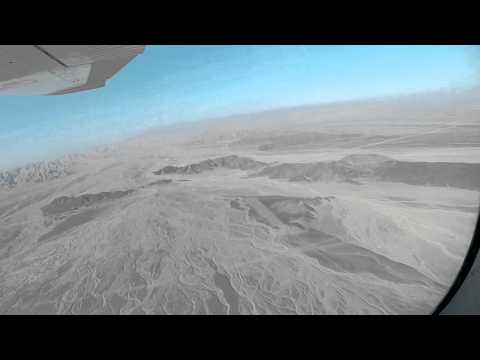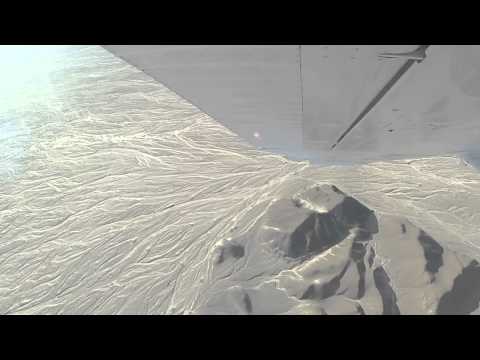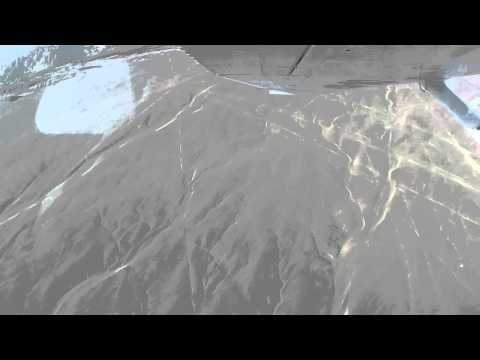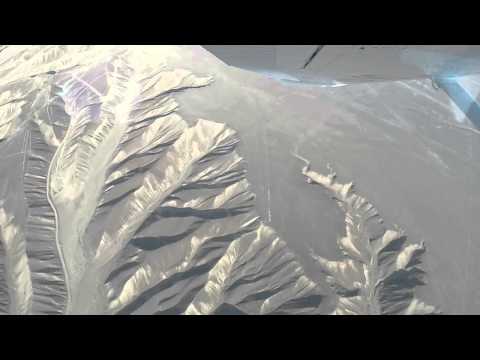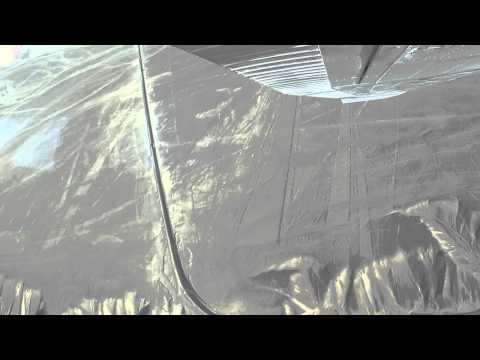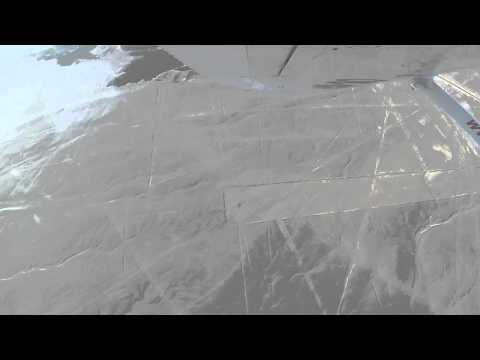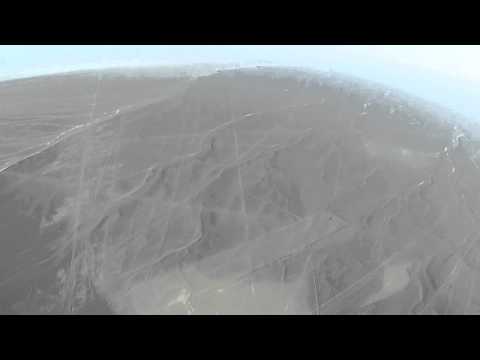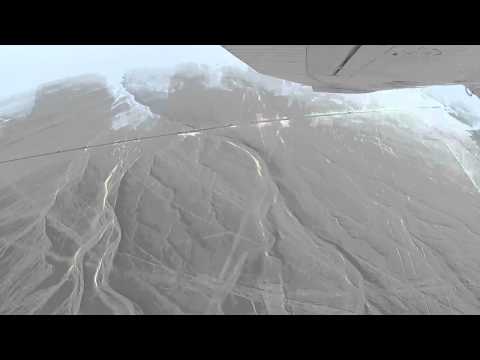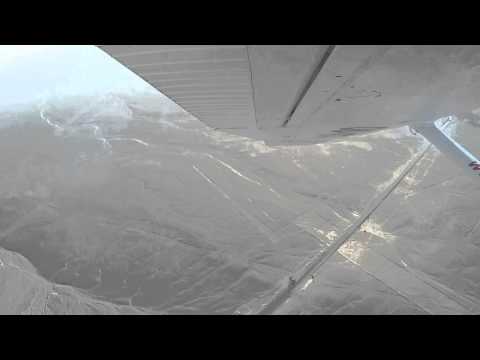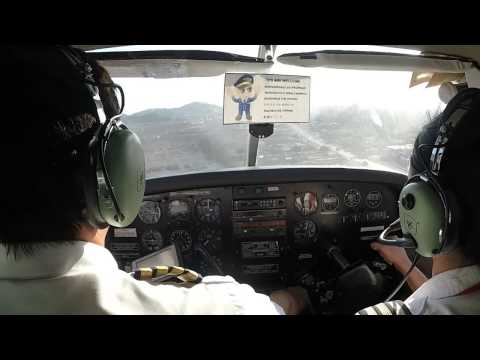 *
Agence CMV Automobiles
Mathieu BAUDOUIN
114, Boulevard Giraud
94 100 Saint Maur Des Fossés
http://www.renault.fr/concession/garage_de_l_etoile
*
11-09-2015
Etape/Stage 051: Paracas-Ica
https://connect.garmin.com/modern/activity/897545355
Durée: 3:01:02′
Distance parcourue: 92,5 km
Dénivelé +: 484 m
Vitesse moyenne: 30,7 km/h
*
Pluie, froid et brouillard nous ont accompagnés sur les 93 km composés d'une longue montée très progressive.
Rain, cold and fog accompanied us on the 93 km long composed of a very gradual climb.
C'est seulement vers midi que le soleil est apparu après notre arrivée au camp.
Only around noon that the sun appeared after our arrival at the camp.
*
Agence Decreton
Philippe DECRETON
09, Avenue du général Leclerc
91 610 Ballancourt
http://www.renault.fr/concession/garage_decreton_philippe
*
10-09-2015
Etape/Stage 050: Cerro Azul-Paracas
https://connect.garmin.com/modern/activity/894600609
Durée: 4:37:12′
Distance parcourue: 117 km
Dénivelé +: 817 m
Vitesse moyenne: 25 km/h
*
Aujourd'hui, j'ai roulé avec Annegrete (Danemark), Tony (Tasmanie), Mike (Ecosse), Eriberto (Italie) pour un team time trial. L'équipe devait être composée avec des cyclistes de 2 continents différents, au minimum une femme dans l'équipe. Today I rode with Annegrete (Denmark), Tony (Tasmania), Mike (Scotland), Eriberto (Italy) for a team time trial. The team must be composed with cyclists from 2 different continents and at least one woman in the team. C'était assez amusant, car il fallait prendre une photo avec les péruviens, une photo de chacun d'entre nous concernant une action que l'on aime faire, réaliser une pyramide humaine, etc. It was pretty fun, because we had to take a picture with Peruvian people, a photo of each one of us regarding an action that we like to do, make a human pyramid, etc. Nous avons traversé une région viticole et sur la route, nous nous sommes arrêtés pour une dégustation de vins qui ne m'a pas vraiment convaincu. Le vin était trop sucré, il pourrait servir d'apéritif. We crossed a wine region and on the road, we stopped for a wine tasting that did not really convinced me. The wine was too sweet, it could serve as an apéritif. Malheureusement, comme en Europe, la volaille est élevée dans de mauvaises conditions. J'ai remarqué que les élevages se faisaient au bord de l'océan. Mike est entré dans une partie de l'usine pour prendre des photos qui a provoqué le mécontentement du propriétaire. Unfortunately, as in Europe, poultry is growing in poor conditions. I noticed that the farms were being beside the ocean. Mike entered in one of the chicken farms to take pictures that made unhappy the owner. L'étape a été très pluvieuse accompagné de brouillard.
Photo prise avec les péruviens dans un champ d'artichauts.
Photo taken with the Peruvians in a artichokes field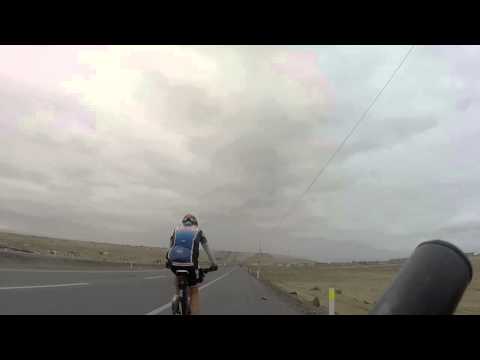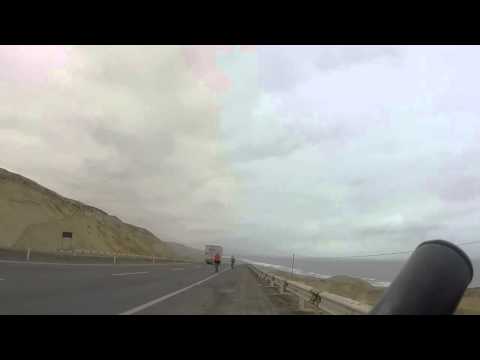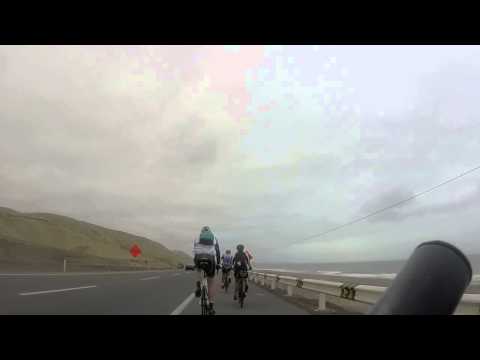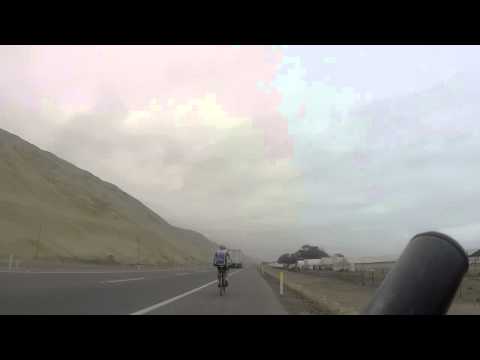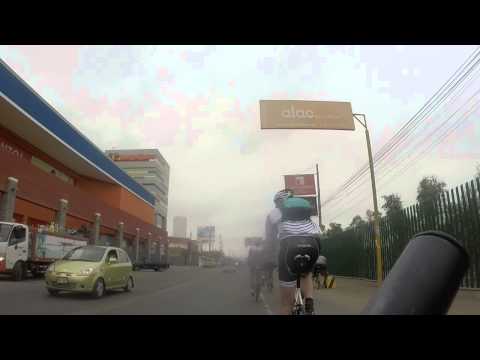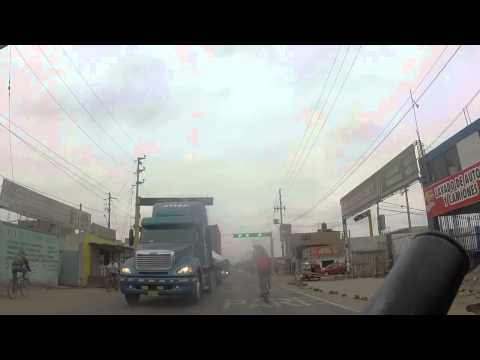 Mike (Ecosse) « enquête » sur les élevages industriels de poulets
Mike (Scotland) « investigate » on industrial chicken farms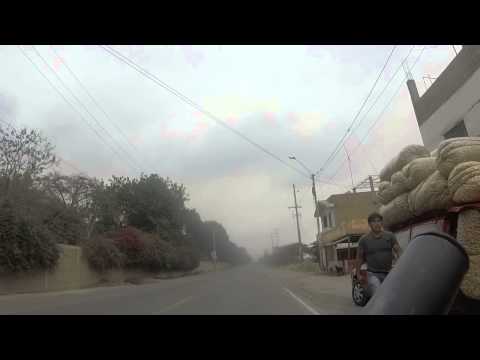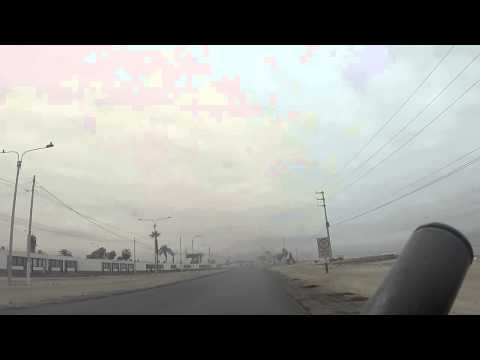 Dégustation de vin
Wine tasting
Superbe camp de camping!
Beautiful camp site!
Paracas ville touristique
Pélican
*
Agence Belleville Automobiles
Charles et Nathalie DUC
48, Chemin de la Plaine
91 190 Gif Sur Yvette
http://www.renault.fr/concession/garage_duc_charles
*
09-09-2015
Etape/Stage 049: Pucusana-Cerro Azul
https://connect.garmin.com/modern/activity/894600481
Durée: 4:21:11′
Distance parcourue: 117 km
Dénivelé +: 1 108 m
Vitesse moyenne: 27 km/h
*
Aujourd'hui, sur les 117 km parcourus, les 30 km de piste à travers un fabuleux paysage lunaire a été la partie la plus intéressante. Je suis passé du niveau de la mer à quasiment 800 m d'altitude en 20 km. Today, about 117 km ridden, 30 km of rough road through a fabulous moonscape was the most interesting part . I went from the sea level to almost 800 m in elevation for 20 km.   Surtout, je me suis régalé dans la descente, sauf la jante de mon VTT qui s'est encore détériorée.  Above all, I really enjoyed riding the downhill, except the rim of my bike that is more deteriorated.   Cette piste nous a permis d'éviter l'autoroute panaméricaine. This rough road avoided us to ride on the Pan-American highway.   Ensuite, J'ai traversé une région agricole (légumes et céréales). Then, I went through an agricultural area (vegetables and cereals).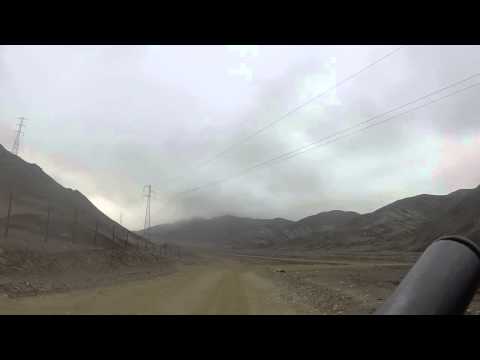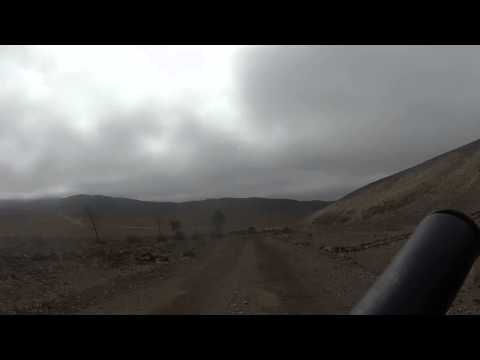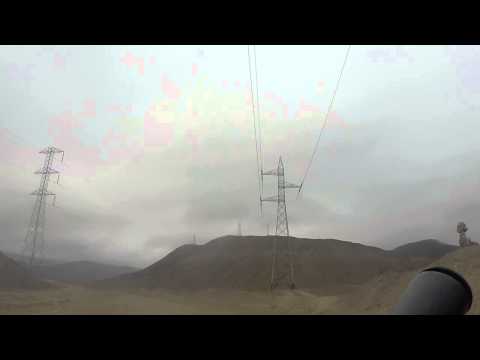 Ca va bientôt casser!
It is almost broken!
Grant (Canada) et Jacqueline (Afrique du Sud)
*
Agence 43
Jean-Luc BONGAERTS
Route Nationale 7
77  310 Boissise Le Roi
*
08-09-2015
Etape/Stage 048: Lima-Pucusana
Lomas De Lachay-Convoi
https://connect.garmin.com/modern/activity/892212423
Durée: 2:03:06′
Distance parcourue: 58 km
Dénivelé +: 357 m
Vitesse moyenne: 28,2 km/h
*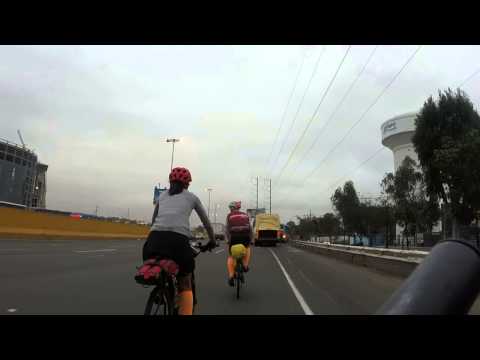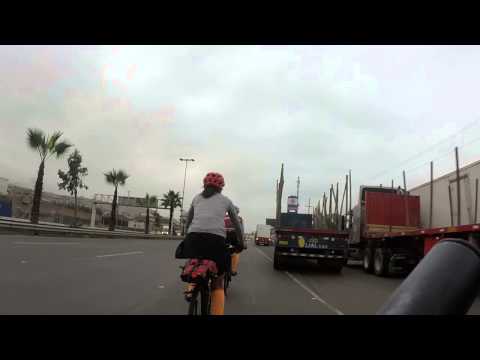 *
REDELE MELUN
Concession de Melun
23, Route de Montereau
77 000 Melun
http://www.renault.fr/concession/melun
REDELE BRIE
17, rue du Général Leclerc
77 170 Brie Comte Robert
http://www.renault.fr/concession/brie_comte_robert
*